You may have a clear vision for a deeply satisfying retirement life of social activities, travel, and volunteering. But in most cases, unless you are truly wealthy, you should also have a concrete plan for some type of paid work, especially if you retire earlier than "normal retirement age." While part-time labor gives retirees of all ages a financial cushion, earned income is essential for those who retire young.
As shown in the graphic below, a 55-year-old retiree who is paid just $10,000 a year for 10 years will increase the chances of his portfolio lasting until age 90 by nearly 10 percentage points, according to a calculation by David Blanchett of Morningstar. This math assumes the man has a $1 million nest egg and withdraws 4% of that the first year; after that, he boosts the dollar amount each year by the rate of inflation.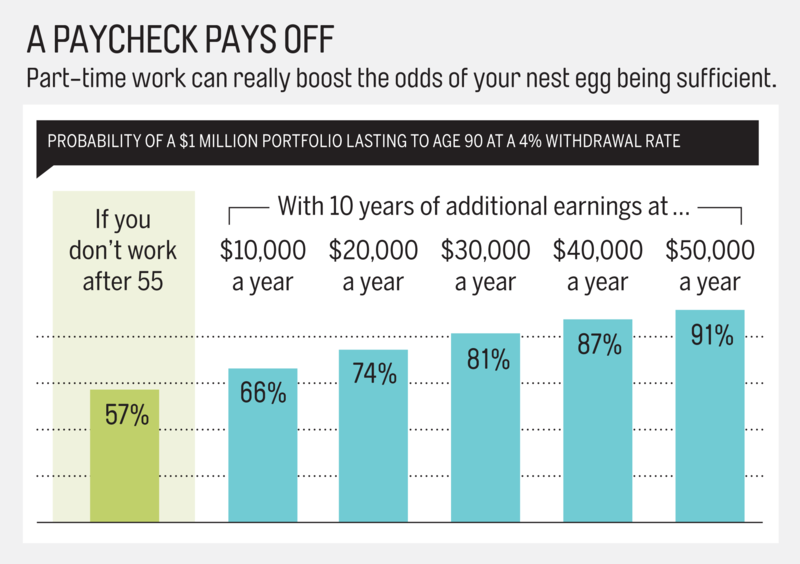 Part-time income can also help you delay claiming Social Security until age 70, a move that will boost your payout by up to 8% a year. Another consideration: Your Social Security payout is based on your top 35 years of earnings, so you want to have at least that many years of work income.