The end of summer is nearing, and with that parents across the country are in the process of that time honored tradition of sending their children off to universities and colleges. Well before they've dropped their students off, however, they most likely had to write that first tuition check; some might still be recovering from the sticker shock.
The cost of attending college gets higher every year, even as students and parents struggle with debt and paying for school. Over the past 20 years, tuition and fees at National Universities, both private and public, have risen sharply.
Here's a quick breakdown of how schools in each category performed, looking at data reported by ranked schools that were included in editions of the U.S. News Best Colleges rankings from 1995 to 2015:
The average tuition and fees at private National Universities jumped 179 percent.
Out-of-state tuition and fees at public universities rose 226 percent since 1995.
In-state tuition and fees at public National Universities grew the most, increasing a staggering 296 percent.
Despite experiencing the biggest increase, attending a public university as an in-state student is still the most affordable four-year college option, on average.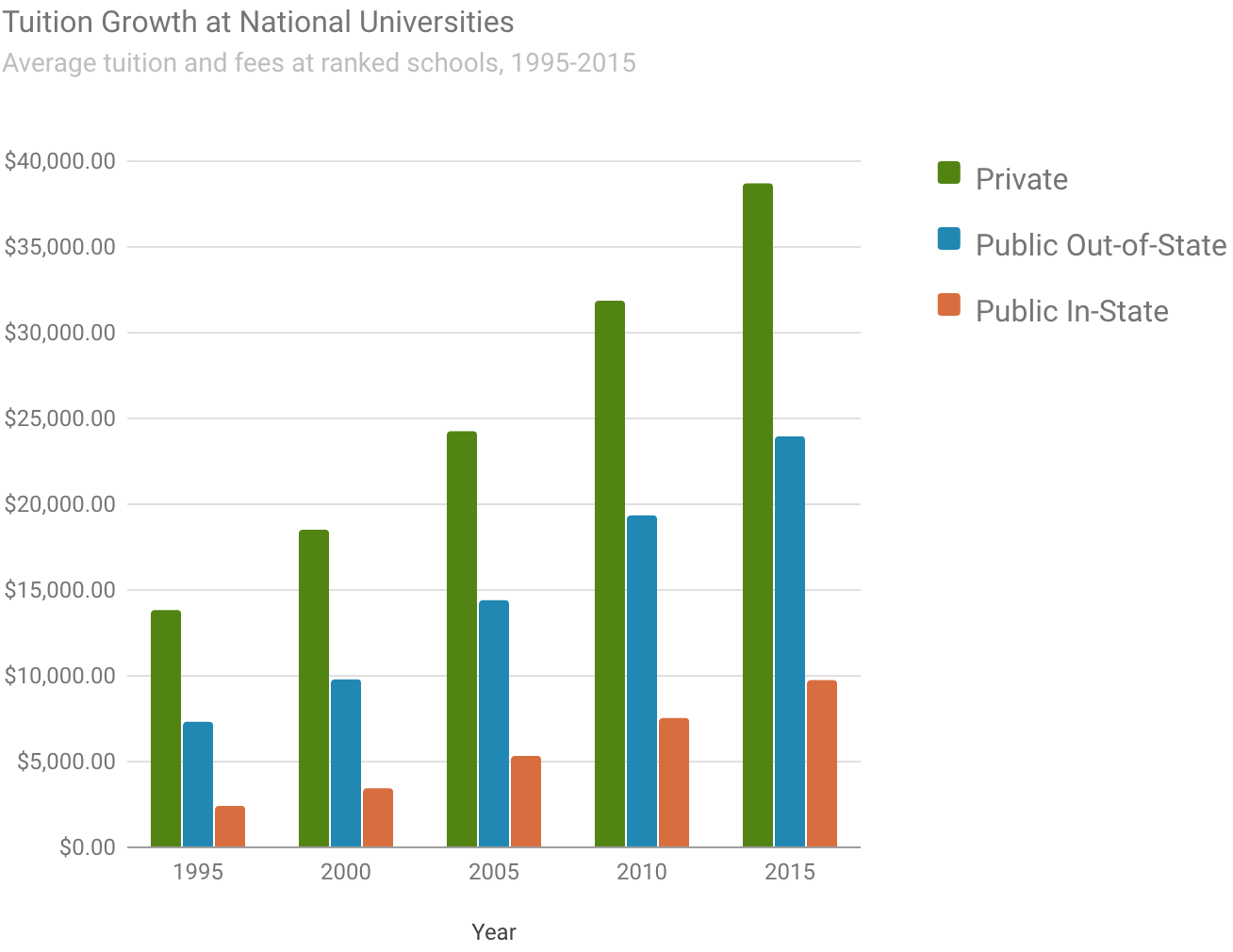 Dollar amounts in this chart have not been adjusted for inflation. For reference, the total consumer price index inflation increase from 1995 through the first half of 2015 was 55.1 percent, according to the U.S. Bureau of Labor Statistics. So tuition at four-year National Universities is outpacing inflation, and by a lot.